God has given each of you a gift from his great variety of spiritual gifts.

Use them well to serve one another.

1 Peter 4:10
God is calling you to serve and get involved! Each of us is important in fulfilling His plan of redemption!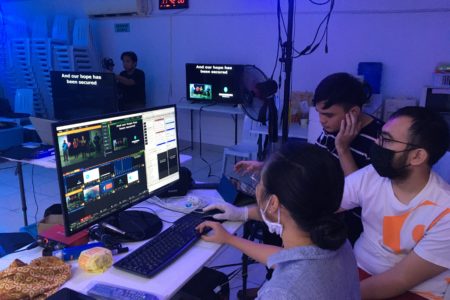 This ministry is composed of several teams: The Creative Team provides the graphic and production design support by creating signs, posters for announcements, stage designs and arrangements to enhance the church experience. The Video Production Team provides support through creating compelling videos that enhance sermons and tell stories of God's love, grace, and compassion. The Social Media Team manages all the social media platforms of the church including thiswebsite.